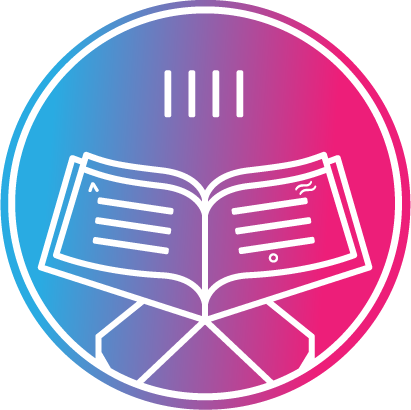 Tajweed Rules Science is one of the most honored sciences, as it is related to learning the Quran word by word and how to articulate every (Arabic) letter properly, and giving each letter its rights and dues.
Why Should I take this Tajweed rules course?
◊ By Learning Quran recitation with Tajweed, we are following the way that prophet Muhammed recited the Holy Quran, so we are following the right Sunnah
◊ Learning Quran without Tajweed Rules will lead to pronouncing some words incorrectly, which will lead to wrong meanings. And this is not matching with the Holiness of the Quran
◊ It helps to pronounce Arabic letters perfectly and learn Quranic Arabic.
This online course is designed to teach the learner how to recite (the Holy Quran) in a proper way. It is a theoretical and practical course at the same time. It is divided into 3 levels:
Level 1
During this level the learner will be able to recite the Quran knowing the rules of:
◊ Principles of Tajweed
◊ Rules of seeking refuge & Basmalah
◊ Sawaken(Noun, Meem, Lam)
◊ Noon & Meem Mushaddada
Then a test will be made in order to move to the next level.
Level 2
During this level, the learner should be reciting the Quran applying all the rules of level 1 plus:
◊ The articulation points of (the Arabic letters) مخارج الحروف
◊ The Mudood
◊ Aggrandizement & Thinning
◊ The relation between letters
Then a test will be made in order to move to the next level.
Level 3
During this level, the learner will practice the rules of the above 2 levels plus:
◊ Rules of Stopping & Starting
◊ Rules hamza & taa marbuta
◊ Signs of Mushaf
Course Duration
The suggested duration is 6 months. each level would take 2 months. But still, Duration depends on student progression in each level.
Who should take the Tajweed rules course?
Any Muslim who seeks to read the Holy Quran in the right way should join this online Tajweed class.
Any Muslim who wants an easy, and professional way to memorize the Holy Quran.